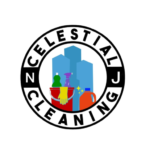 CELESTIAL CLEANING NJ LLC
Cleaning Every Home Like It's Our Very Own
______________________________________________________________________________________________________________
Servicing in the heart of Central NJ,
our services also extends to
North and South NJ
______________________________________________________________________________________________________________
Celestial Cleaning NJ LLC is founded on three major principles
Honesty, Integrity, & Commitment.
We specialize in Residential and Commercial cleaning! At Celestial, we
understand that many people split their days being at home and at work.
When you spend a third of your day in the office, 5 days a week, your work environment
tends to become a second home.
That is why our slogan has always been
"Cleaning Every Home Like It's Our Very Own."
We service homes as if they were our own, we service offices
as if they were our very own, & we maintain commercial properties as if we were the ones
spending our time there.
With that slogan, we are able to service each of our client's properties and
treat them as if they were our very own. If you love the feeling of a cleaned home why not
enjoy the feeling of a cleaned work space?
We strive to exceed our client's expectations. THAT IS OUR GOAL:
COMPLETE CUSTOMER SATISFACTION.
We work with honesty to get the job done, we work with integrity to do it well, &
we work with commitment to see it through, all while
exemplify our slogan. We promise our clients that we will get the job
done right the FIRST TIME and if it's not to your liking, we will offer
your next home cleaning day ON US.
Too Busy to clean? Not enough time? Don't like cleaning?
You're in luck,
WE LOVE IT!!
We work with
honesty to get the job done integrity to do it well commitment to see it through!!
CLICK HERE TO FIND OUT MORE ABOUT OUR COMMERCIAL CLEANING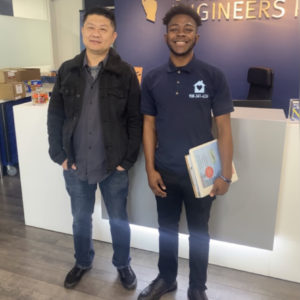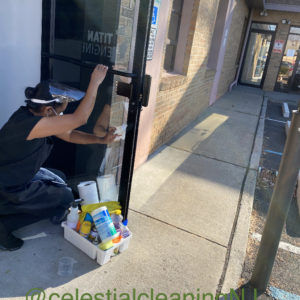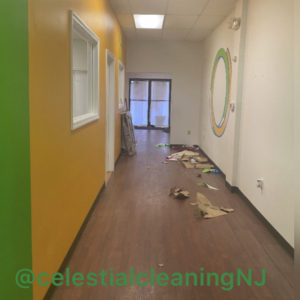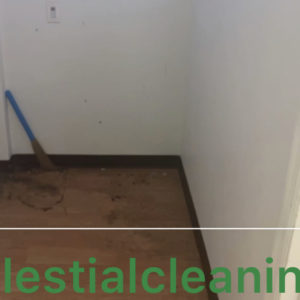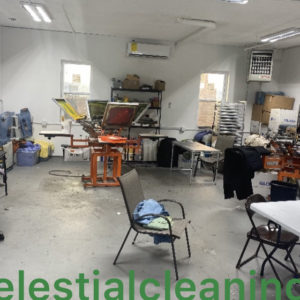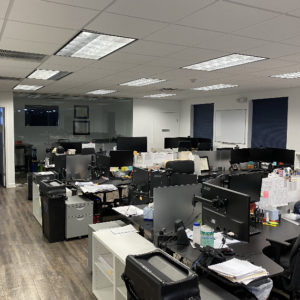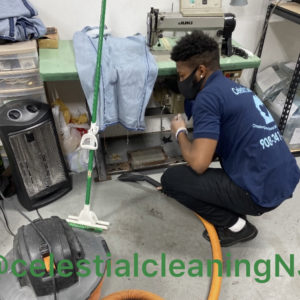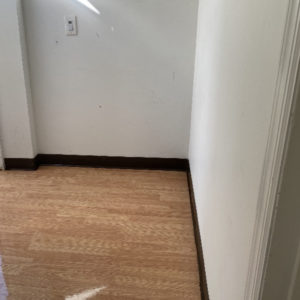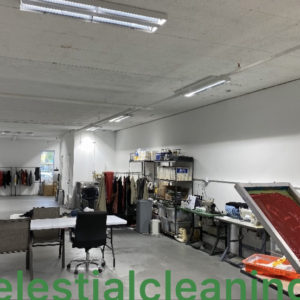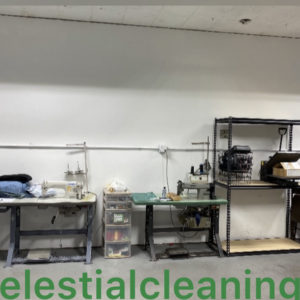 CLICK HERE TO FIND OUT MORE ABOUT OUR RESIDENTIAL CLEANING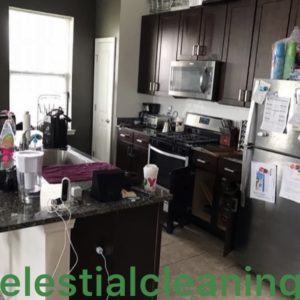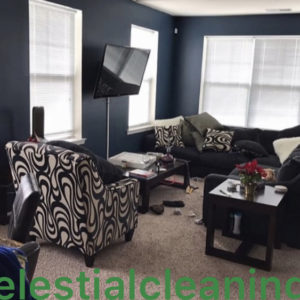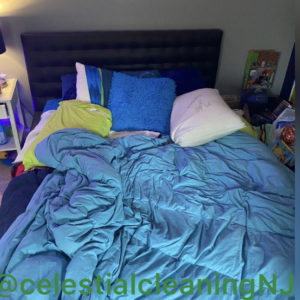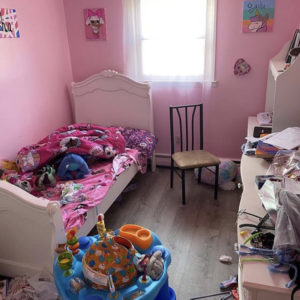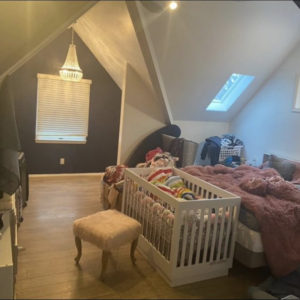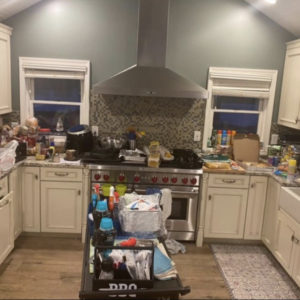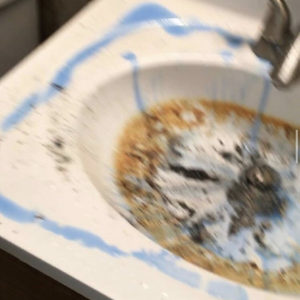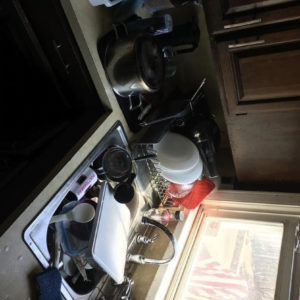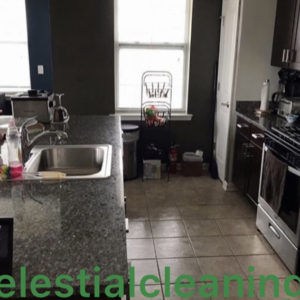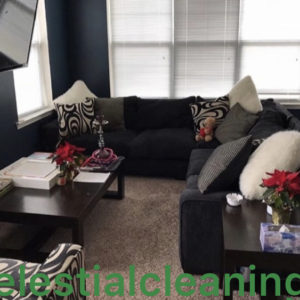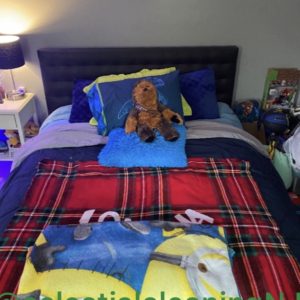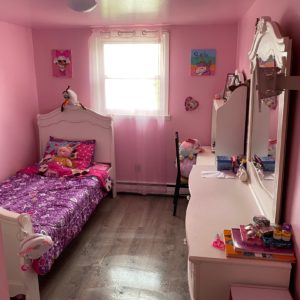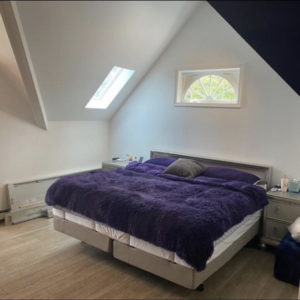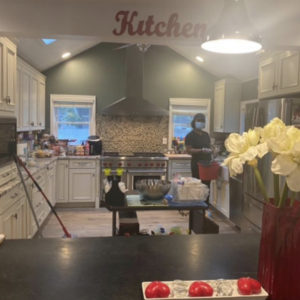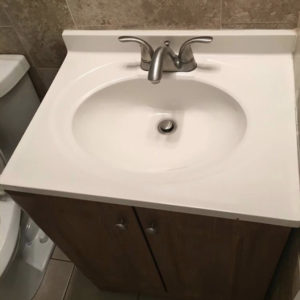 Find out what the buzz is about
Celestial Cleaning NJ has left both me and my family completely satisfied with their work. My wife thanks you, my kids thank you, and most certainly my pets thank you. Their monthly packaging plan was the ideal plan for us, knowing that cleaning was no longer our responsibility, it gave me a peace of mind. Great company with great values.
My husband and I are beyond thrilled with the work Celestial Cleaning LLC has provided for me and my family. For years they have been my go to cleaning company and they never disappoint! Highly recommended! Keep up the great work!
Being a full-time mom, part-time student, and still maintaining a job, the hours in the day seemed to rush by, never leaving me with enough time to maintain my apt and remove excess clutter from moving in. My home has been professionally cleaned in the past but i was never serviced with both quality AND customer service, it was always either or, making my satisfaction sub-par. Being hesitant to have my home serviced by another cleaning company, i was reluctant to give Celestial Cleaning NJ a try. However, once i booked their services and my house was cleaned by them, i was immediately impressed by the results as well as the customer service i received. Derlens was phenomenal, very knowledgeable and well-rounded. I wish you and Celestial Cleaning NJ the best of luck. Looking forward for my next appointment, thank you!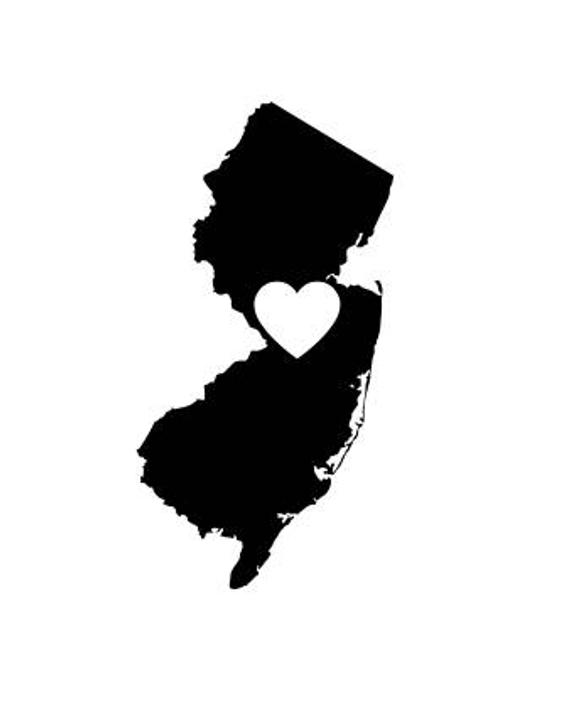 Servicing in the heart of Central NJ,
our services also extends to
North and South NJ
Email: Dpierre@celestialcleaningnj.com
SAT-SUN 5:00am – 11:00pm
Contact us for off hours!
Copyright © 2021 Celestial Cleaning NJ LLC . All rights reserved.